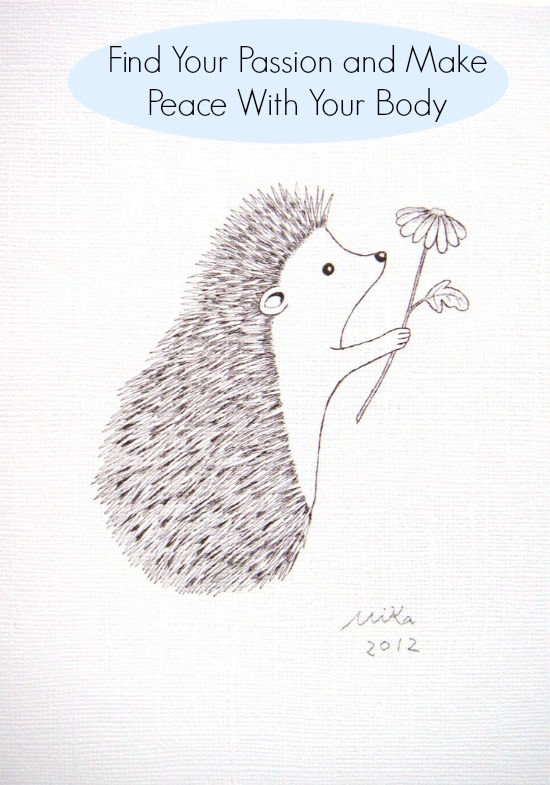 In addition to being a speaker, author and workshop/retreat leader, Rosie teaches body image courses at the University of North Carolina at Charlotte.
Here is an excerpt from her post entitled: Getting to Body Peace
+++++.
The time: Monday morning.  The scene: my closet.  The problem: what to wear to be on television. The challenge: the transition in weather makes me not want to wear long pants and a long sleeve jacket (my fall and winter professional wardrobe) but my spring wardrobe doesn't really have anything that's appropriate for television.   The result: one suit, six pairs of pants, and one dress strewn across the closet floor.
After the television segment (where I decided on a flowy, bright colored tunic that I normally wear with blue jeans but instead ultimately wore with black slacks to be more professional), one of the interviewers asked if I was totally fine with my body.
Cue: closet scene.
Click here to read more about how Rosie found her passion and came to peace with her body.
Are you at peace with your body? Do you find yourself worrying about how you look more than you would like? Let us know your thought in the comments section of this post.
If you enjoyed this post, get email updates (it's free).
Image Source: Print of Original Ink Drawing Love Illustration Hedgehog Flower Woodland Decor Black & White 5×7 by mikaart on Etsy