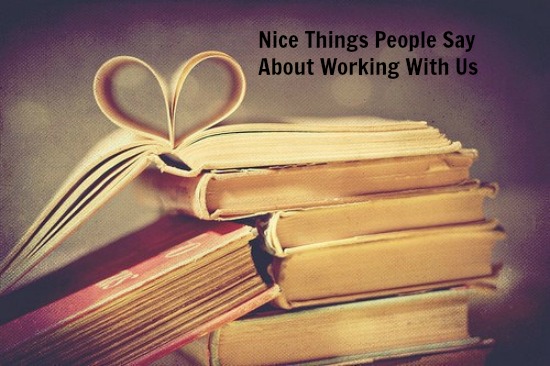 We invited Rosie to speak to our campus community as a prelude to National Eating Disorders Awareness Week.  With enthusiasm, compassion, and humor, Rosie talked with our audience about how to identify barriers to positive body image and advice for eliminating those barriers.  Rosie spoke from a place of experience and authority, and nothing sums it up better than the words of one attendee: "This event changed my life."
— D. Milton Stokes, PhD, MPH, RD, CD-N -Assistant Professor & Dietetic Internship Director -Nutrition Department, University of Saint Joseph
Rosie's genuine warmth and powerful personality made her presence and her message a gift to our students and school… Rosie's message about the truths that we need to focus on in order to counteract all of those negative voices in our lives impacted not only me, but especially the female students at my school…You should absolutely book Rosie or go to one of her workshops or retreats! I'm thankful for her books, blogs and other written work because they give me daily reminders, but it was amazing to have Rosie here to share her message and talk through so many of the lies that hold us back from living full lives.
— Alison Holby – English Teacher, Episcopal High School
I attended Rosie's VisionSPARK 2012 workshop with the hopes of setting some clearer work goals for myself. Those hopes were met and far surpassed. Just by spending time with Rosie I felt smarter, more grounded, and more capable. One of her coolest gifts is the ability to listen to women and extract the truth about what they are feeling. I think this has something to do with her amazing insight and incredible vocabulary… Rosie is like a modern day shaman and midwife; she sees your best potential and then helps you deliver it to the world.
— Michelle Icard – www.MichelleintheMiddle.com
If I could describe my PPP retreat experience in one word, it would be REJUVENATING. Rosie has a great mix of wonderful, whimsical enthusiasm and specific, organized planning. These came together to create a plan for my upcoming year that excites me and challenges me. It's no longer a clump of vague ideas wrestling with each other, but a set plan that purposefully moves me forward and offers many opportunities for growth and new experiences. It was great to talk about my desires and hopes and have someone listen and forge them into something attainable, someone to remind me that a lot is in my hands – for one, how I face and treat each day. Having Rosie as a mentor is refreshing and life-giving… It was great to be able to step back from my assumptions of what society thinks I should do with my life and think about what I actually want to do. No matter where you are or what you're looking for in life, Rosie will provide a safe space and affirming ways to go forward.
— Claire Asbury
Rosie Molinary lights up a room the moment she enters.  Rosie's contagious enthusiasm for helping each woman live the life she wants inspired our group beyond my expectations.  I hired Rosie to speak at to the Charlotte General Electric's Women's Network about the tools she developed to help women create their own "Hopeful Year".  Rosie taught us to use information to make changes rather than to be judgmental and self-critical.  She taught us how to be more purposeful rather than getting wrapped up in a list of to dos created based on others' needs.  Rosie's real life examples hit home for all of us.  Her casual, down-to-earth style led everyone to be an active participant.  Rosie drove us to dig deeper into what we each really want and to examine why we aren't giving it to ourselves.  Then she gave us the tools we need to make changes in our lives and to be proud of ourselves for who we are and what we want to do with our time.  Rosie was an inspiration to all of us.  Every woman in attendance raved about how inspiring Rosie was and they all left talking about how they are going to make their lives happier.  I can not thank Rosie enough for the gifts she imparted on our GE community.
— Lisa Firestone, Wharton MBA -Board of Directors GE Women's Network Charlotte Marketing – GE Capital Retail Finance
When I first started teaching, there was this woman. With totally awesome glasses and an amazing personality who I would run into in the office non-stop. I laughed at everything she said. And respected every opinion she had, even when we didn't agree.
At some point, and I forget when, I began to idolize her. It was my first year teaching and here was this woman, this amazing woman who taught 3rd grade and churned out these accountable kids who could write a beautiful sentence. What's more is when she spoke to them, she didn't talk to them like 3rd graders. Or 8 year olds. She spoke to them like humans. Just as she spoke to me. Just as she spoke to anyone. She was amazing. I decided, that's the kind of teacher I want to be. The kind where a kid says, "oh- she's a great teacher- but please please please don't send me to her room for being in trouble, I'll do better I swear".
In the beginning I thought we fought a lot, but really we both were just made of the same passionate cloth. And every time we'd sit together in person, she would remind me "Brianne. If you don't want to or don't feel comfortable. Just say "sorry. No. Thanks for thinking of me…but no". Say no with a smile, say it with no regret. Say it to keep you healthy and sane.
She's amazing. Get to know her. If I needed to point out the small few who helped me through my first professional years, Tami is one of them. And she is at the top of that short list.
I could go on and on. But, I have a feeling you're ready to check her out for yourself. Here's her page. Hold yourself accountable for being a happier healthier you. And check it out. No one can make that choice for you.
— Brianne Allen, Sacramento, CA.
As a chronic "overcommiter" and "must-accomplish more" fanatic, I rarely take the time to sit, be still, and let my physical and emotional body settle and calm.
Tami gets it – she understands why it can be hard to carve out this time and then helps me to understand why it is crucial to my overall health. She has a welcoming and grounding presence which helps me to feel safe and supported when I am sprawled out over props with my eyes closed in a restorative pose. Tami encourages me to listen to my body – to adjust a pose to meet my needs and to stay in a pose for as long as I want to, regardless of where the rest of the class is headed.
My chief complaint about Tami's classes? That they are not offered everyday and that they aren't longer. More restoratives for all! 
— Alexis Marbach, Boston, Massachusetts
When I am in a Restorative Yoga class, my mind gets the rest it so desperately needs after going a bazillion miles an hour most of the day. Plus, even though it is not a traditionally physical form of yoga, in the sense that it is super aerobic, it does relieve just as much (if not) more tension from the parts of the body that have been holding stress and stiffness.
I love classes with Tami because she is real. She acknowledges both why this kind of practice might be seem weird at first, but also why it is so important. She gives us permission to let it all go.
Always more props! More props!
–Ryan Fong, Kalamazoo, Michigan
Image Source: Vintage book love 8×12 Fine Art Photography … by MarianneLoMonaco on Etsy